262
articles since August 15th, 2012 (Wiki Founding Date)
The Characters

Featured Article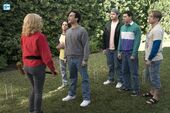 "Colors" is the seventeenth episode of the fifth season of The Goldbergs.
Plot: Barry tries to break up Beverly's group of friends, which results in a turf war over the backyard; Adam's attempts to trick Murray into loving theater backfire. Read more...
Your Opinion!

Who's your favorite character?
Share Your Opinion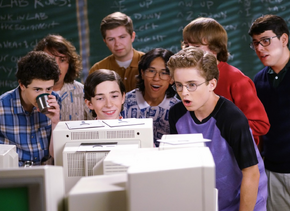 What is your favorite season of The Goldbergs?
News
The Goldbergs will premiere Season 6, on September 26, 2018, at 8pm!
The Goldbergs spinoff, "Schooled" has officially been picked up for a full series with 13 episodes. It will premiere mideseason 2019.
The Goldbergs Season 5 finale "Let's Val Kilmer This Car" finally aired! — May 16, 2018.